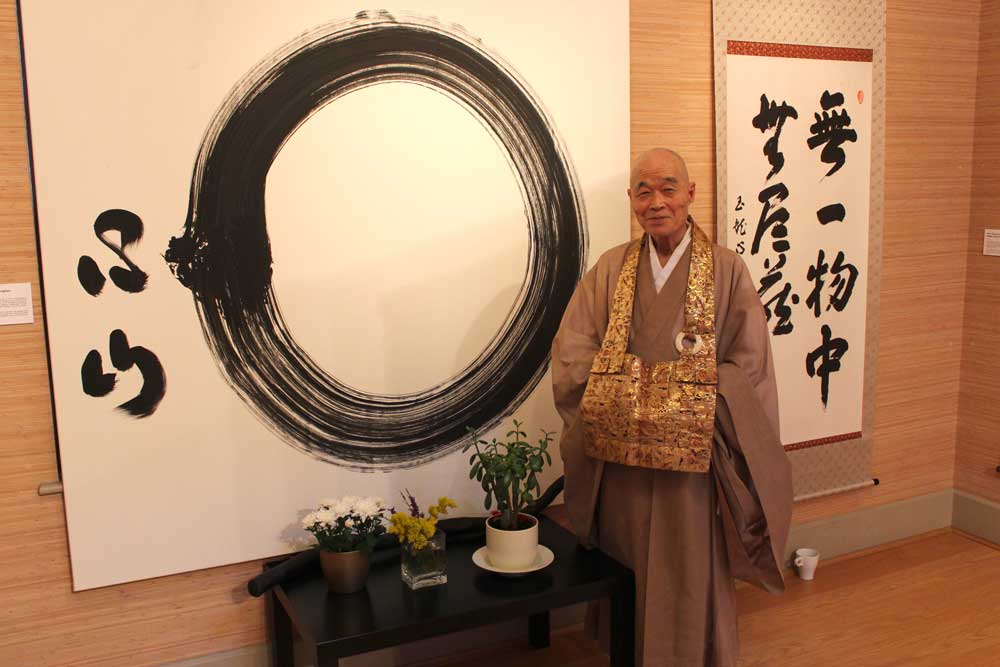 Zen Yoga comes from a very special ancestry. Our main teacher and founder, Julian Daizan Skinner Roshi, studied in Zen monasteries in the UK and Japan for about two decades, becoming a full Zen Master in the Rinzai tradition. In 2007 Daizan returned to the UK to share what he had learned, and in 2011 he set up ZenYoga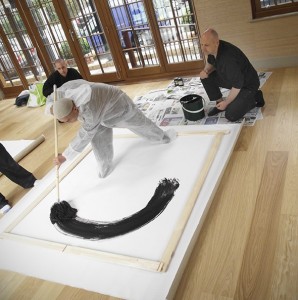 Pictured above is Daizan's teacher in Japan, Shinzan Roshi, standing next to his fantastic enormous Enso (Zen circle). He brushed it in 2011 (see photo) when he came over to open the studio.
Since 2011, Daizan and his students have worked together to create ZenYoga as a place where people can come together to practice and share in the benefits of a whole range of wonderful practices to foster wellbeing, develop awareness of body and mind, and cultivate an ability to live and love fully and fearlessly.
Every single member of the team is committed to helping you to achieve your goals whether these are in the area of health, vitality, or development on a deeper level.
Pick a class, come along – we'd love to see you!