Acupuncture multi-bed clinic
Tuesdays 15:15-18:45, drop-ins welcome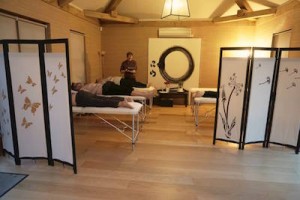 A sociable and accessible service that makes acupuncture treatment available to more members of the public through reduced treatment fees.
Chinese medicine, through acupuncture, lifestyle and dietary changes, focuses on the resolution of symptoms, health and vitality in all areas through assessing and refining balance and harmony. Whether you are looking for short term solutions such as resolving pain and injury, or clearing a cold, or chronic conditions such as anxiety, heart disease and cancer, Chinese medicine helps you achieve lasting benefits.
'Community' or 'multibed' acupuncture sees a number of treatment tables in the same room so several people can be treated at once, with partitions dividing the space. Whilst there is not the same privacy as one-to-one treatments, most people readily enjoy this setting, enjoying the benefits of a group environment – where knowledge, stories and friendship can be readily shared.
Booking and Further Information
Initial diagnosis – £10
Treatments – £20-40 (you choose). If not sure what to pay, £30 is standard.
Your first visit includes both the diagnosis and the first treatment.
Ear acupuncture costs £5.
For more info and to book, visit www.camberwellacupuncture.co.uk or contact info@camberwellacupuncture.co.uk
---
Acupuncturists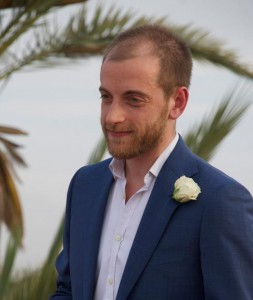 George Monkhouse LicAc MBAcC
George is an experienced London acupuncturist, Qigong teacher, meditation guide and Daoist scholar.
He trained at the prestigious College of Integrated Chinese Medicine in Reading, UK, in Five Element Constitutional and TCM acupuncture traditions. He has a special passion in and undertakes continual professional development in heart disease, cancer and chronic disease, emotional balance and pain management. He engages a lifestyle and medical practice that looks at all aspects of life, health and diet to quickly ascertain the triggers of imbalance and how to effect positive lasting change. He has undertaken extensive study in Daoism, particularly the geometries of its principle symbols and the ancient knowledge encoded therein, which elucidate the universal principles of Balance, Harmony and Vitality.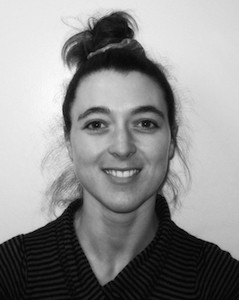 Marion Rollings LicAc MBAcC
Marion has over 10 years experience treating in the famous pioneering multibed The Gateway Clinic and has taught yoga for over a decade.
"My interest in acupuncture arose out of my study of Shiatsu massage where I was introduced to the concepts of Chinese Medicine. Once I'd finished my Shiatsu training I started training in Traditional Chinese Medicine and Acupuncture at Westminster University, graduating in 2003. From London I travelled to a teaching hospital in Chengdu China to observe and study acupuncture and Tuina. On my return from China I started working at the NHS Gateway Clinic in South London, a multi bed clinic treating a whole spectrum of conditions under the mentorship of senior practitioners. I continued to work there for 10 years loving the variety and invaluable experience it gave me. Whilst I was at the Gateway I also worked for 7 years as the acupuncturist at The Crossing in East Finchley to support people through their recovery from substance abuse and misuse. In 2007 I completed my postgraduate training in Chinese Herbal Patent Remedies at the College of Integrated Chinese Medicine in Reading.