Purnima Bodywork brings the Rebirthing Club of London sessions back to Zen Yoga Studio!
First session Friday 27th April 2018, 14:30-17:30
---
Would you like to learn more about yourself?
Have you noticed that each emotion has a singular rhythm?
Rebirthing/Breathwork Therapy is a defined breath technique, that gently and consciously releases memories/stress, creating space for changes in your life. It reveals our inner wisdom that help us to improve our quality of life.
Rebirthing is completely safe! Everything that emerges in a Rebirthing session was experienced before and held inside by suppressing your breath. Doing Rebirthing you get the chance to release them and get your freedom.
The session:
– The facilitator will give to you an induction that teaches you, in details, how to do your session through out the five elements of Rebirthing:
1. Circular Breathing
2. Awareness
3. Acceptance
4. Integration
5. Relaxation
– You will be asked to lie down on a comfortable mat to perform your session.
– The whole process takes 90min in average. In totall we will be together during 3 hours.
---
What's new at Rebirthing Club Sessions?
We are delivering basics sessions since 2012, where you perform your session lying down during whole experience.
Next 27th, basic session will happen as usual and Eye Contact session will be introduced for those who have enough Rebirthing practice for that.. Please, consult Purnima for eligibility and more details.
Who is this workshop for?
– Anybody interested in self-development and learning more about the power of breath.
Cost: £40 each session.
Dates: 27th April, 26th May, 23rd June and July tbc.
Venue: Zen Yoga – Camberwell (10min walking from Denmark Hill Station)
More information, Q&A visit:
http://www.purnimabodywork.com/rebirthing-breathwork-therapy/
Link for getting tickets:
https://www.eventbrite.co.uk/e/rebirthing-club-of-london-breathwork-at-zen-yoga-27th-april-26th-may-23rd-june-tickets-45233122487
* You will receive a guideline email days before the session.
Online booking finishes 24h hours before the event.
FOR LAST MINUTE BOOKING, PLEASE, CONTACT Purnima BY PHONE +44 (0)7411 858488.
---
About Purmina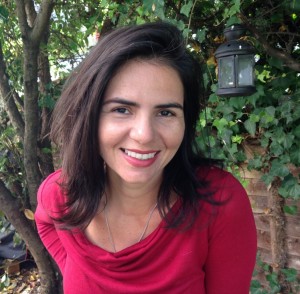 Purnima is a Rebirthing Breathwork facilitator with 16 years of experience, extensively trained by Anand Ramyata, Samvara Bodewig, and Bob Mandel. Also, she is Ayurvedic Yoga Massage Teacher and practitioner since 1997. Currently based n London, she works at Bodywise Health Centre, Triyoga and Purnima is the founder of the Rebirthing Club of London.