Gong Bath / Sound Meditation
This class is held on alternate Sundays 19:30-20:30, £15 drop-in (£10 conc.)
Please note, as these sessions are increasingly selling out, booking is advised. Please, see Earth Song Sound Healing's events on Facebook and Eventbrite.
Dates:
2018 May 13th and 27th

2018 June 10th and 24th

2018 July 8th and 22nd

2018 August 5th and 19th

Healing with gongs has been practised in Eastern traditions for thousands of years, and with the increasing stresses of contemporary life, together with a disconnection from the natural world, more and more people are being drawn towards the transformative power of the gong in the form of Gong Baths or Sound Meditations/ Sound Massage.
Soothing and relaxing, but also deep and primordial (and occasionally fierce!), a Gong Bath literally 'washes' the recipient with a tsunami of sound, quieting the 'monkey mind' and permitting a profound relaxation to take place; a state in which self healing is more likely to occur.
The effects on the human body of sound vibrations are scientifically proven, but nonetheless mysterious. A Gong Bath session is akin to dropping out of the illusion and plugging directly into the timeless energy of the Universe.
Please arrive on time so as not to disturb the class once it has started.
NB: Group gong baths are not suitable for children under 14 years old, and are not advisable if you are pregnant. If you have a pre-existing illness, metal implant in your body or a history of serious psychological disturbance, please consult your GP before attending. No claims for the curing of any illness are made.
Booking and Further Information
For more information or to book contact Alicia on alimadee@gmail.com or 07798 635566.
Or visit: http://www.earthsongsoundhealing.com/event-calendar
---
Class Teacher – Alicia Davies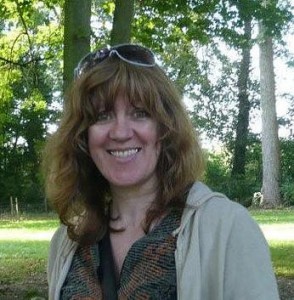 Alicia is a professional musician, artist and writer who was drawn to sound healing after experiencing some major life traumas of her own. The profound and long-lasting effects of her first Gong Bath left no doubt that this was, indeed, 'something else'. Feeling the vibrations of the gong travelling over her body was intriguing enough to cause her to seek out further experiences of it, and ultimately, to train as a practitioner of the ancient art of gong sound healing with Mark Swan. She is firmly of the belief, as Edgar Cayce once said, that 'Sound is the future of medicine.' Alicia works mainly with the Earth gong from Paiste's Planet Gong series. The Earth gong is tuned to the fundamental resonant frequency of our home planet.